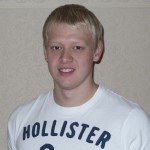 April has been a great month for Wigan BEST with two of its members gaining full senior International Honours, Chris Suggitt who is studying and training in Swansea has been included on the Team GB open water  team to compete in the 5k and 7k swims in Majorca from the 23rd to the 28th May from there he will fly on to compete in the same events in Portugal. Chris will return then to compete in the World Cup trials which will form part of the Great North Swim in Windermere which could take him to compete in Canada,
Our 2nd selection goes to Alice Fitton who  part of the elite training programme in Bath who has been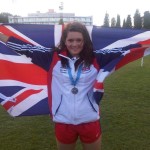 selected to compete in the Pentathlon Senior World Cup competition in Hungary. Alice flies out with  Team GB and is part of a team of four which includes Olympic Silver medallist Sam Murray.
Both swimmers have progressed through the Wigan programme and have achieved much deserved success through hard work and determination. On behalf of everyone I would like to offer Alice and Chris every success.