Wigan BEST (Borough Elite Swim Team)
We are a Nationally recognised elite swimming club, based in the North West of England. Wigan BEST works in partnership with WLCT Swim Squad providing the necessary professional support for the Elite swimmer, ensuring every swimmer in the squad has the opportunity to realise their potential.

WLCT has an excellent Aquatic strategy that ensure that swimmers have the opportunity to develop their talents from arm bands to podium success by providing the optimum environment and the opportunities at every stage of their development, this is achieved by utilising the WLCT learn to swim programme, community swimming clubs wlct swim squad and Wigan BEST. This provides a fantastic development path which has helped Wigan to remain one of the countries premier competitive swimming centres.


Latest News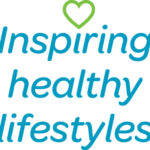 Unfortunately the Government has moved Greater Manchester into Tier 4 and as such mandatory that all Swimming Pools must close at this time, and such the squad will not be able to re-open as planned on the 4th January 2021 and will remain closed … [Read More...]