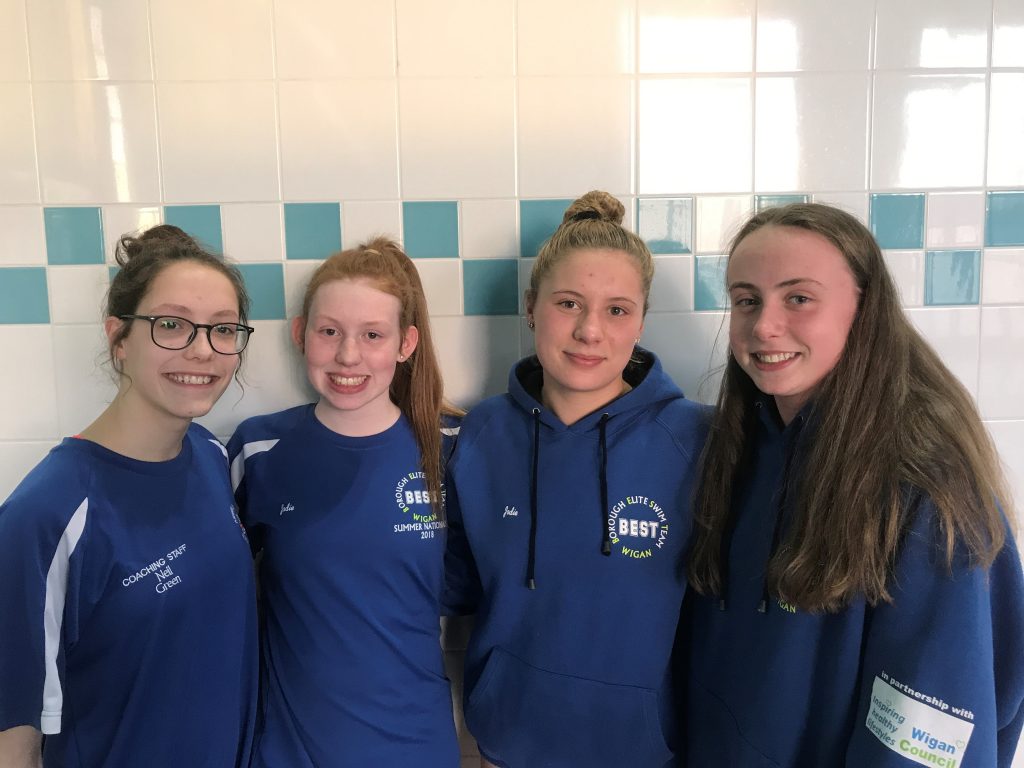 The 2019 British Swimming Championships will take place in Glasgow from the 16th to 21st April. This event is one of the main events of the season with swimmers competing to be British Champion and selection to various British Team's which include the World Championships, both senior and junior and European Junior Championships all to be held later in the year.
Wigan BEST have four swimmers who have made the tough qualifying times. First to go will be Jodie Gittins on Day 1 competing in the ladies 200m Freestyle.
Day 2 will see Hannah Sheehan, Jennifer Green and, Rachel Hornby take on Britians top 200m Breaststroke ladies.