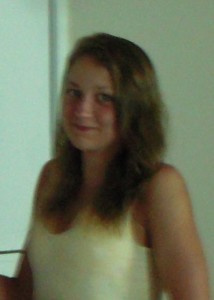 Following on from their successful International training camp Wigan BEST swimmers pulled out some excellent performances at the weekend in the ASA Swim North West Regional Championships in Manchester. Jasminis Hamer produced her 2nd National Qualifying time of the season in the 17/18 year girls 100m Breaststroke finishing in a personal best time of 1:16.95. In the 400m individual medley Jasmin produced a lift-time best of 5:12.02 just missing the National Qualifying time. In the shorter medley event we saw Jasmin take her 3rd medal of the weekend a silver in a time of 2:28.31.
In the same age group Dominic Suggitt took  the gold medal in a personal best and National Qualifying time of 2:12.46 in the mens 200m individual medley. His 2nd National time came in the mens 100m Backstroke finishing in an excellent 1:01.26 taking third place, Dominic also took an excellent bronze in the 200m event 2:13.50
In the 15/16 year girls 800m Freestyle saw Phoebe Vaughan make a flying start taking the lead early in the race and remained out in front for the full distance taking her first ever Regional Gold medal in a winning time of 9:33.68 knocking a superb 6 second's off her previous best. Phoebe went on to make the final of the girls 400m Freestyle.
17 year-old Lucas Arrona produced a life-time best in the mens 200m breaststroke taking the bronze in 2:31.60 just missing the tough National Qualifying time. Lucas went on to take a very creditable 4th place 100m breaststroke finishing in another life-time best of 1:11.42. In the 50m event Lucas took a 4th place in 33.36. with team mate   Dalton Reid taking 5th spot. 18 ear-old Andy Plummer produced some excellent swims throughout the weekend with his best place coming in the final of the 50m Butterfly.