We have only just started the new season and the good news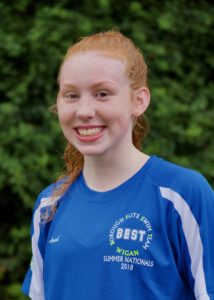 keeps coming with announcement of the selection of Georgiana Bot and Hannah Sheehan to the Lancashire County Team to compete in the prestigious Inter-County Final to be held in Sheffield in October.
Both girls have been selected based on their rankings from performances throughout the 2017/18 season. It is also pleasing to report that our Assistant Head Coach Chris Suggitt has been named Head Coach for this competition, again a well deserved selection based on his commitment and achievements throughout the year.
On behalf everyone I would like to extend our congratulations and with them all every success in Sheffield and lets hope they help Lancashire to secure the County title.