Congratulations to Hannah Sheehan, Jennifer Green and Jodie Gittins who have all been selected to represent the North West in the English Schools National final to take place in Crawley from the 22nd March to 24th March 2019.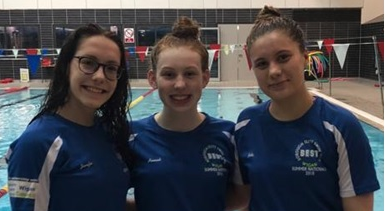 Hannah will race all the Breaststroke events while Jennifer will take on the medley with Jodie competing in the ladies freestyle. On behalf of Wigan BEST we wish the girls all the best.
Joining our swimmers on the team will be our Assistant Head Coach Chris Suggitt who will be going along to head the coaching team and support the swimmers from the North West.