NATIONAL AGE GROUP HIGHLIGHTS
The swimmers went in to this meet following an excellent phase of training with individual aims and each swimmer came away with a positive experience.
Ellie Molyneux without doubt has shown some excellent results for her hard effort throughout the year moving her 100m butterfly 18months ago from over 1:12 down to 1:04.79 and 4th fastest 13 year-old girl in the country and unlucky not to medal. In the 800m free coming away with a 9 second pb and 7th place. Charlotte Nester competing in her first Nationals, making 6 National Times competing in 5 events coming away with 4 finals and a number of personal best times. Harley Beentjes again his first Nationals and a 20 second pb time and moving himself further up the rankings. Katey Cooper first Nationals and making the final. Melissa Braddock who has had an injury filled year came through strong with three personal best times and finishing 6th in the 400m freestyle.
DAY 1
12 year-old Charlotte Nester was the first Wigan BEST swimmer to compete at this years British Gas National Age Group Swimming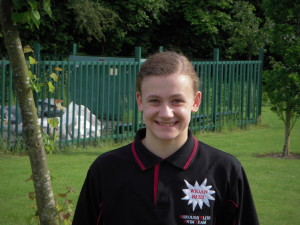 Championships with a fantastic performance in the girls 200m Individual Medley powering her way to the final with personal best time of 2:32.21 putting her in the top 10 girls in the country.  Competing in the 200m Backstroke Charlotte produced another stunning performance finishing in another lifetime best of 2:33.47.
Charlotte came back for the evening finals full of confidents to compete in her first National final and again produced another lifetime best taking 9th place with a time of 2:31.68.
DAY 2
Charlotte was joined by 13 year-old Katey Cooper and Ellie Molyneux along with 14 year-old Harley Beentjes. The day commenced with the girls 200m Breaststroke where both Charlotte and Katey powered their way to the evening finals with fantastic swims. A hat trick of finals came for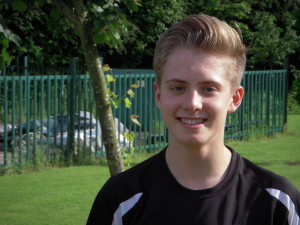 the club when Ellie Molynuex came home under 1:06 for the 100m butterfly qualifying her fastest for the final.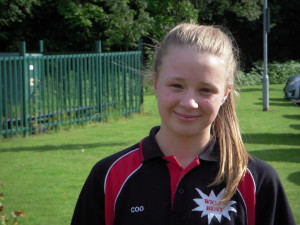 Not to be out done by the girls fantastic performance  Harley Beentjes pulled out another superb swim for Wigan BEST in the boys 1500m Freestyle taking off a magnificence 19 seconds from his previous best finishing in 17:09.88, finishing in 16th place.
In the evening we saw Charlotte competing in her second National final and fought a hard race finishing in 10th place in the 12 year girls 200m Breaststroke final. Katey continued the excellent performance also finishing 10th in her first ever National final.
13 year-old Ellie Molyneux had the swim of her life in the girls 100m butterfly, she powered her way down the first 50m turning in 29.52 seconds. All the way down the second length Ellie fought hard with 4 girls all fighting for the gold. With just 1.4 second separating the 4 girls and finishing in a fantastic time of 1:04.79 Ellie put herself as 4th fastest girl in Great Britain.
 DAY 3
With just two days completed Wigan BEST had already overtook their best results in years, Day 3 saw Melissa Braddock join in the excellent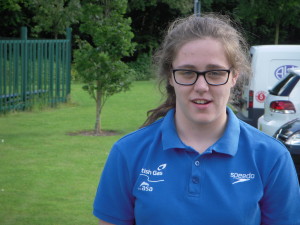 performances from the Wigan squad. Competing in the 200m Freestyle she moved up the rankings finishing 14th spot missing the final by just 0.36 of a second giving her her highest ever ranking in the event.
Following a short break Mel team up with Ellie Molyneux fresh from her superb swim the nigh before for heat 6 of the girls 800m freestyle. Were both girls fought hard, moving up the rankings. With Melissa finishing in 6th place with an excellent 9:25.18 and Ellie in 7th place in 9:25.61.
DAY 4
Charlotte Nester was back in action on what was always going to be a very tough day competing in the 100m Backstroke and then within in 20 minutes would be fighting for a place in the final of the 100m Breaststroke. Already Charlotte had surpassed all expectations making 2 finals out of 3 events. Charlotte powered her way down the first 50m in the backstroke event she came back strong booking her place in her 3rd final of the week. Following a shorter than usual swim down was back in the pool pushing hard for the final of the 100m Breaststroke and once again hit the target and her 4th National final of the week.
Charlotte went back for a well deserved rest and returned for the evenings finals and once again it was going to be tough two races within 30mins. Charlotte fought hard in the 100m Backstroke finishing in an excellent 9th place of 1:09.19. It was back to the swim down pool to prepare for the 100m breaststroke then to call room within 15min of her backstroke final. In the breaststroke event Charlotte was determined to move up in the placing's, she attached the first 50m turning in 36 seconds and pushed down the final length finishing up to places higher in 7th place 1:19.33.
DAY 5
Was the turn of the 13 year-old girls Ellie Molyneux and Mel Braddock. and the under 14 years medley relay who had qualified as 2nd reserves. Following a 40 min warm up the girls looked in good form. Opening the morning swims was Ellie who went in heat 7 of the girls 400m Freestyle she powered her way to the front and swam a solid heat once again finishing in a personal best time of 4:38.91. Melissa went in the next heat and again had great swim finishing 4:38.18 another personal best. Both girls had an agonising wait to see if they would make the final, what was to prove a very close affair with Mel finishing as 1st reserve missing the final by just 0.2 seconds with Ellie in 2nd reserve place.
Ellie and Mel were joined by Katey Cooper and Charlotte Nester to make up the girls Medley relay coming into the event ranked 42nd they epitomised the clubs excellent attitude with each swimmer giving 100% and moving from 4:42 to an excellent 4:39.58 finishing in 29th place.
All in all this has been an excellent National Age Groups 5 swimmers competing and 8 finals with a 90% improvement rate. Well done an excellent job in which is a very tough environment.