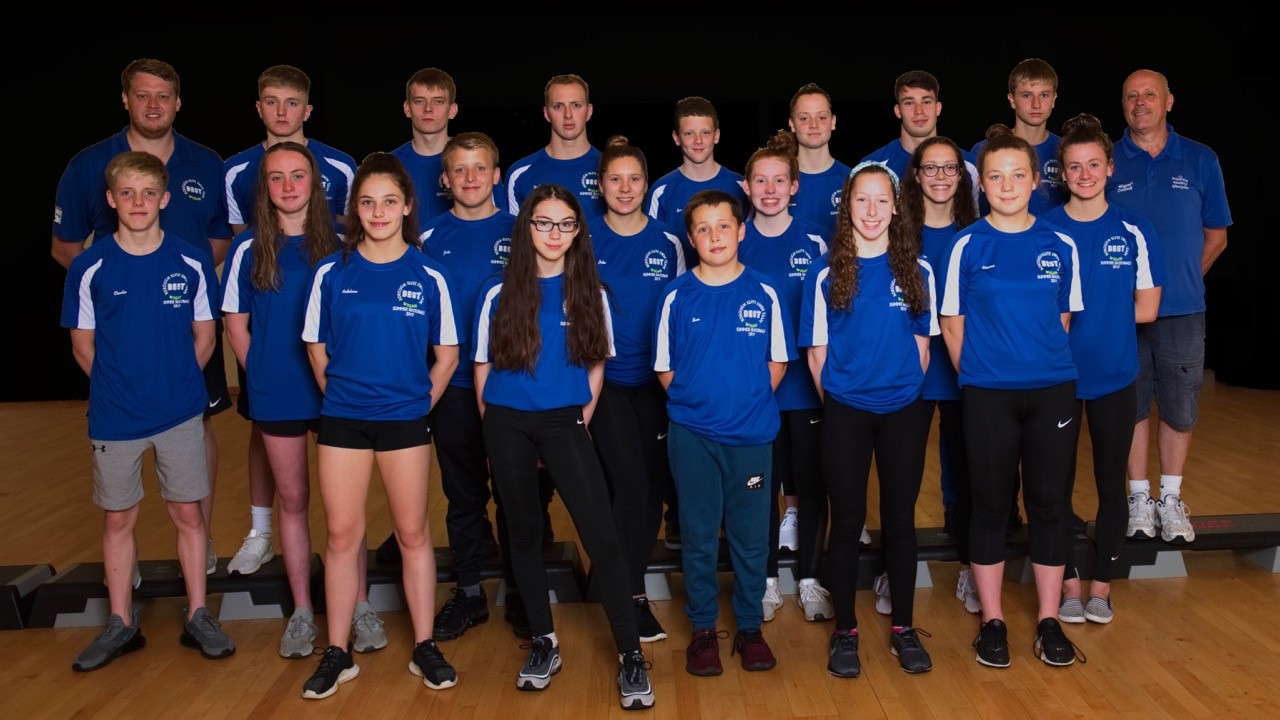 A record 19 Wigan BEST swimmers have been selected to compete at various National Events over the next 2 weeks. The National campaign commences with the British Summer Championships in Glasgow with 7 swimmers competing over the 6 days from the 23rd July. The event will see 14 year-old Liam Carey compete in 5 events starting with the 400 Freestyle on day 1. Also on day 1 will be 17 year-old Jodie Gittins in the ladies 200 freestyle. Jennifer Green will go in the 16 year-old girls 400m individual medley and a further 3 events over the 6 days along with 15 year-old Rachel Hornby who will join Jennifer in the ladies 400m Individual medley on day 1 and the 200m and 100m breaststoke, 200m individual medley.
18 year-old Hannah Sheenan will make it a trio in the ladies 200m Breaststroke on Wednesday. Also sister Olivia will start the first of her 4 races on day Wednesday in the 800m Freestyle followed by 200m Fly, 1500m and 400m freestyle. On the final day 14 year-old Maddie Bailey will make anther trio of BEST girls in the 100m Breaststroke.
Over in Dublin at the Irish Summer Nationals Wigan BEST will have 13 year-old Adia Tiernan, competing in 4 events, while in Swansea in the Welsh Summer Championships Charlie Collins has qualified for 5 events with team mate Sam Grimes selected for 2 events.
Following on from the British Championships will be the English Summer Nationals over in Sheffield where Olivia Sheehan, Liam Carey, Rachel Hornby, Maddie Bailey, Jennifer Green and Jodie Gittins will be joined by Ben Smith who has qualified for 2 events the mens 1500 and 800 freestyle, with Declan Hall going in the mens 1500 and 400 freestyle and the 50 and 200 backstroke.
Joining Ben in the 800 freestyle will be 16 year-old Kyle McKenna, with 14 year-old Jake Dawber in the 400 freestyle. In the girls Aimee Crompton-Hesford has qualified in the 50m Backstroke, with 17 year-old Charlotte Giles racing the 200m individual medley.
The final day Monday 5th August will see the National Open Water Championships with 6 BEST swimmers racing at Rother Valley. Competing in their first nationals will be Rhianna Archer and Sam Quinn who will be joined byCharlotte Giles, Liam Carey, Mat Silvester, and Ben Smith.
This is a fantastic conclusion to the 2018/19 season for Wigan BEST and behalf of everyone I would like to wish these 19 swimmers every success.