Following some excellent performances through November & December Wigan BEST members finished the year on a real high with 5 swimmers already with their 2014 National Qualifying Times, and one swimmer achieving the British Qualifying Time.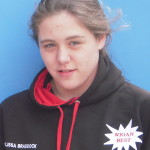 Congratulations to Melissa Braddock competing in the Regional Winter Championships she had a fantastic swim in the 400m Freestyle finishing in 4:39.86 taking her 2nd NQT for the season.
Ellie Molyneux who powered her way to her 1st NQT for the 2013/14 season when she finished with a 9:34.40 in girls800 Freestyle taking the 12 years title in the Manchester Snowpen Open Meet. 
Rachel Byrne has come back very strong this season taking her first British Championship qualifying time in the ladies 400 IM. Competing in the Regional Winter Championships in Manchester she came home under the 5min mark finishing in 4:58.35. Rachel went on to add a NQT time in the 400 Freestyle finishing in 4:28.47. Competing in the Snowpen Meet the weekend before the Christmas break she stormed to victory and another NQT in the ladies 800 freestyle. Her time of 9:04.95 was fractionally outside the British Qualifying Time..40 atthe recent Snowpen meet.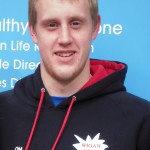 Competing in the Snowpen Meet Dominic Suggitt added the 200m Backstroke to his 50m Backstroke and 200 IM times that he had already achieved. These swimmers will now be working hard over the next months to lower their times and add further events to their programme. At the same time they will be encouraging more of their team mates to join them at the Nationals.