It is pleasing to report that both Melissa Braddock and James Cross have struck Gold at the Catholic Schools world games held in France over the last week.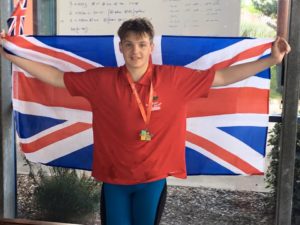 Competition opened with the boys 400m IM which saw James make a massive 7 second improvement in his personal best time and take a fantastic bronze medal missing silver by just 0.04 seconds.
Mel was next in action in the ladies 400m Freestyle were she powered her way to a brilliant gold medal
 winning in a time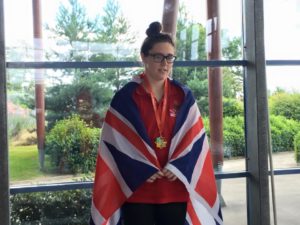 of 
4.28.53 which gave her a massive 4 second best time. Mel went into the 200m freestyle event full of confidents and another excellent 2 second personal best and a finish time of 2:08 gave her, her second gold medal of the games.
In the men's 200m backstroke went into the final with a pb of 2:13 finishing in 2:08 he snatched victory and a 5 second improvement in his all time best.
Both swimmers have had s strong phase of training into this final phase of the 2015/16 season and have reaped the rewards for their efforts great swims.