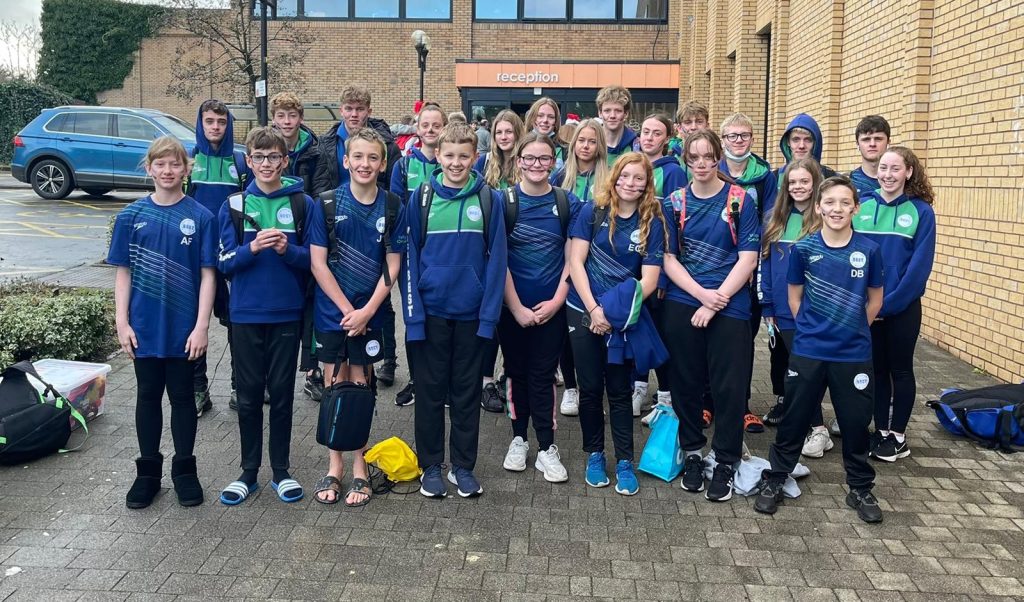 Well done to all our fantastic swimmers on becoming Arena League Northwest Champions for the first time this afternoon in Macclesfield. A brilliant team effort from each and every swimmer fighting for every point against tough opposition in a very close fought final which has propelled us to Regional Champions.
2021 final saw the top teams from the Northwest with past Champions Stockport Metro, Salford, Preston and Southport all hoping to bring home the trophy. However our swimmers had different ideas , showing no fear and plenty of determination the points started to build for us slowly during the afternoon Stockport and ourselves began to break clear of the rest with the Wigan BEST team accumulating 185 points just edging past National Champions Stockport by 7 points to the trophy that was proudly collected by our team captains on behalf of the club.
This fantastic result would not not have been possible without the efforts of our Assistant Head Coach Chris Suggitt who put this team together supported by our hard working Team Mangers, officials and the support of our parents. On behalf of everyone in the club well done and thank you for all your hard work which has been rewarded with well deserved success.
Wigan BEST will now take their place in the National final in Cardiff in March 2022
Final Points – Wigan BEST 185 – Stockport Metro 178 – City of Salford 149 – Preston 217 – Southport 125 – Cockermouth 114